I Wish to Hold You by Marc Livanos
There are so many words,
I wish you could hear
whenever you are near.
The silence in my throat
wishes you could say
all that I cannot ask.
Voice your fears
and you will heal,
surely as summer follows spring.
Then only can I contemplate a wind
that would power the swiftest of ships
to set a course free from our past.
---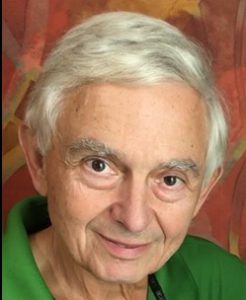 Marc Livanos' poetry appeared in Sheepshead Review, The Merrimack
Review, Glass Mountain – Shards, POEM, Floyd County Moonshine, Old Red
Kimono, Ship of Fools, Foliate Oak Literary Magazine and Artifact
Noveau.