I wasn't. Without a word, I fled for the washroom. I regurgitated what little was in me into one of Yesterday's toilets, then dry-heaved for a minute that felt like a lifetime. I splashed cold water on my face for the second time and ran wet hands through my hair. I met my own dark-circled eyes in the dirty mirror; I was a mess. Glenn Allan. Jesus. No, he'd certainly never been at any our soirées. A jovial older man, he'd been involved with Anglican church fundraisers, blood drives, and cancer charities. I'd always pegged him for one of those conservative, ultra-straight Chamber of Commerce types. The thought of him snorting blow was laughable, let alone being involved with a drug ring. Once again, I was subjected to the ridicule of my instincts—never judge a book by its cover, trust no one, and leave all assumptions at the door.
Back at the table, Terry and Patty were laughing at me. Terry raised his brows and asked, "Feel better now?"
"Not really," I made a decision to return to the house on the lake. I had all the information I needed. I gave them a sheepish grin, "I'm gonna head home." On a whim, I added, "If you wanna come by, I'll share what's left of those beers with you."
Truth was I didn't want to be alone. And there was more than enough beer in my fridge. Patty turned to Terry, "I have to work. There's a perm I gotta give."
Terry said, "I'm gonna drive her home, but yeah, I'll take you up on that offer." I left change for my coffee and bid them farewell. Sara winked at me on the way out the door and received a distracted smile for her effort. I left Yesterday's with an echo of the carnage on McQuillan once again turning my stomach. My headache returned.
A police cruiser rolled up to the curb as I hit the sidewalk. Fuck. I kept walking, heading for my Mazda. There was a voice behind me, good-natured but firm, "Ryan! Hey, how are you doing?"
Constable Mark Bondar. There are good cops, and there are bad cops; Mark Bondar fell somewhere in the middle. Like most police, he was large man. Athletic. He had a particular gripe with wife beaters, and he'd been known to treat the odd serial offender to one of those bruiseless beatings cops specialized in. But outside of this extracurricular activity, he was a standard community officer. We were in the same dart league but on competing teams. I'd gotten drunk with him a few times in group settings. All in all, he was okay—I mean for police. Personally, I thought there was something fundamentally flawed in the cop mentality, that a man became a cop to be shielded from his own criminality. Don't misunderstand me, I wasn't an anarchist. I just didn't like cops; too many bad personal experiences, too many indigenous friends with even worse. But Bondar was all right from my perspective—he took a lenient view towards marijuana, and I didn't like wife beaters.
I said, "I'm fine. I'm hungover, but I'm fine."
He gave a big fake smile as he walked towards me, "That's nice. That's good. I woke up this morning feeling concerned about you."
Mark Bondar made for a modern cop, that was for certain.
"Oh yeah?"
"We heard from Tammy over at the Lake View—" The barmaid. Shit. "—you'd been drinking with Carl Jordan. And you'd left with him."
"That's true."
"I don't know if you've heard, but he was shot to death last night."
No mention of Glenn Allan.
"Yeah. It's all over the street."
"Well, we were hoping you might have information that could help us."
I fell back on what would have been the truth.
"Not much to tell you, sir."
"Call me Mark."
Modern indeed.
"Mark. We went to my place, smoked a bit of grass, and then he left. He didn't say where he was going, and I didn't ask."
"You didn't sell him any pot?"
It was no more surprising to me that Bondar knew how I made my money than it would have been for him to find I knew he illegally smacked around abusive assholes. This was small town northern Ontario.
"Not last night, Mark."
A steely look came into his eye, but the fake smile didn't move, "We have this nosy neighbour up on McQuillan. An older member of the good Snooper's Society. Says she thinks she saw a second person on the scene. Said they might have been waiting in Carl's truck, but she couldn't be sure in the dark. You don't know anything about that, do you?"
"Like I said, he gave me a ride home, came in for a toke, and then he left. I stayed at home."
"Okay then, Ryan. I kind of figured it was something like that. It's a helluva thing though. Looks like a drug deal gone wrong, looks like they shot each other," he lowered his voice, stepped into my space, and now even the pseudo-smile was gone, "lotsa coke, but no money…what do you make of that?"
"No idea," I played it as cool as I could, given the electric current of fear and panic snaking through me, "I don't fuck with coke, Mark. I don't like it."
He took a step back, and it was like the moment had never happened. The fake grin was back, but there was still this weird light in his eyes, "All right, Ryan. You have a good day."
"You too, Mark. Sorry I couldn't be of more help."
---
About the Author: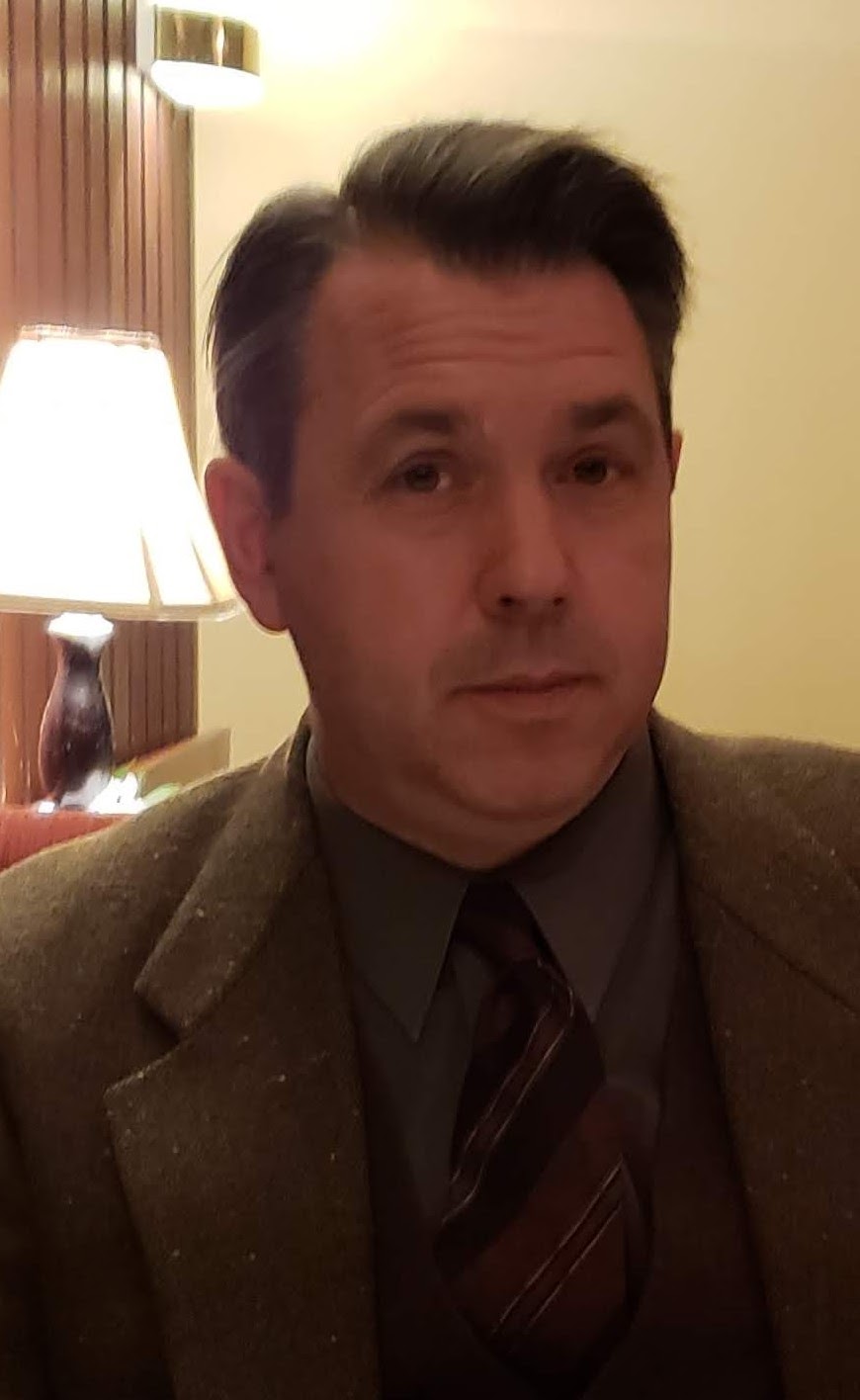 James C. Stewart began his career as a journalist working at newspapers in Northern Ontario. He currently resides in North Bay, Ontario.