I went over the exchange while driving home. They obviously didn't have anything, or I would have been arrested. Even if—and it was a considerable if— the witness ('Snooper's Society' caused me to chuckle upon reflection) was able to describe the person in the truck, so what? What did they really have? A dark-haired individual wearing an army surplus coat…that described half the goddamn town. Still, and I'm sure this would have occurred to Bondar, it's a hell of a coincidence. The person who leaves the bar with Cardiac Carl resembles the person seen in the truck on McQuillan. And there was a piece of the puzzle still out of my reach, still stuck in the fogbank. The memory of taking the money had not yet come back to me, though it was now obvious this was how it had played out. I was in the room with the ghastly scene and so was the cash. Next thing, Terry and Patty have me down at the marina on my way home with the duffle bag.
Said marina appeared on the driver's side looking bleak and colourless. The lake had a mean vibe to it, and ugly swells pitched the few boats left docked by irresponsible owners. In the panorama of late autumn, once the blood red and burnt orange are out of the leaves, and the trees lay bare, the colours all come down to gray and green and brown. On sunless afternoons, I'd enjoy driving through the mournful, dour lay of our surrounding hills and rocky woods. Up on any of these modest summits, if there was a high wind like today, one could watch the whitecaps in the distance dance with the light, while the colour of the surrounding rocks and trees remained dull and unchanged.
It started to rain. It was light, but the drops were heavy. A low rumble of thunder threatened worse. The windshield wipers started slapping out a tempo. My thoughts tried to keep time.
Maybe it was time for a vacation…time to head out west, out to Vancouver Island. I had friends there. Not a bad way to spend a winter. Let the heat die down back here. It's my understanding Tofino is pleasant year-round. Driving across the country in November can be sketchy: rains, winds and possibly even snowstorms. Flying was possible, but traveling with that volume of money presented its own problems.
I was still working on the logistics when I pulled into my driveway.
No sooner had I shut off the engine then I had one of those weird moments that comes with my profession, and gives credence to extra-sensory perception: a feeling in the gut, a sudden silence, an unexpected reflex. Je ne sais quoi. Call it what you want, but I left the car in a state of heightened awareness. And I was right. When I went to use my key, I found the front door already unlocked.
Menu was not there to greet me as I entered. This was unusual. A moment of relief, the carpet on the stairs hiding my stash was untouched. However, as I made my way through the house, I realized it was the only thing that hadn't been molested in some way. Every cupboard in the kitchen was open, the contents thrown on the floor. In the living room, sofa cushions were at haphazard angles, and chairs pushed about. Likewise with my office; drawers had been left yawning, papers and books moved. My safe was ajar, but its contents untouched.
Another rumble of thunder, and the rain came in earnest.
Someone had ransacked the place…someone might be still in the house. I picked up a baseball bat leaning against a wall on my way back through the living room. I heard Menu's cry, but it was far away, maybe from the basement.
I'd never had the substructure finished, but it's cool and dry and stores the kind of things you'd expect: bikes, empty boxes, golf clubs, tools, et cetera. The furnace and electrical boxes call it home. The stairs were behind a door in the kitchen, and from the crack beneath, I could see someone had turned on the light. I raised the bat, and was about to go down when the door abruptly opened into the kitchen. Caught off guard, I took a step back. Menu appeared first, trotting to his food dish.
Cheri Coke followed.
Of course. She'd never given back her key. And it explained how the safe came to be opened; Cheri had the combination. She was holding a pistol, something small, looked like a .22 caliber automatic. In that moment I likely could've disarmed her, but in truth part of me—a stain I could not seem to wash out—was happy to see her.
Cheri Coke turned and pointed the pistol at me. She smiled, "Hello, Ryan," she motioned with the weapon, "lose the bat."
Her blonde hair was pulled into a ponytail. She wore a faded denim jacket over a dark sweater, black capri pants and sneakers. It was as low rent as I'd ever seen her, "I guess you dress down for break and enter."
I placed the bat on the kitchen table.
"What 'break'? I have a key."
"What's with the gun, Cheri? And why did you toss my pad?"
Looking down the barrel of her .22 was getting stale. It took little creative visualization to conceive the head of a soft-nosed bullet resting in its chamber. And the thought of Cheri Coke literally holding my life in her hand was particularly aggravating. It seemed Cheri proved to be a northern girl after all; the way she casually held the weapon suggested an acquaintance with the piece, and I had no doubt she knew how to use it.
She ignored my questions, instead posing her own, "Where is it, Ryan? What did you do with it?"
I stalled, my mind going into overdrive.
"I didn't know you liked guns."
She gave a derisive snort, "There's a lot you don't know about me."
"Yeah. I'm getting that."
"Where is it? Quit fucking around."
"Where's what? What the hell are you talking about?"
She sneered and raised the automatic, pulling the trigger. It made about the sound I expected—definitely a .22, a sharp crack no louder than a small inflated paper bag suddenly broken. Certainly not something my neighbours would hear over thunder, waves, and rain. The round passed close enough I felt it whizz by my ear before it dug into my kitchen wall.
Wind rattled the windows.
"Why did you do that?"
"I'm not in the mood, Ryan. I was there. I saw you…or maybe you were too drunk to remember."
And with those words, while she brandished her weapon and threatened my life, it came back.
---
About the Author: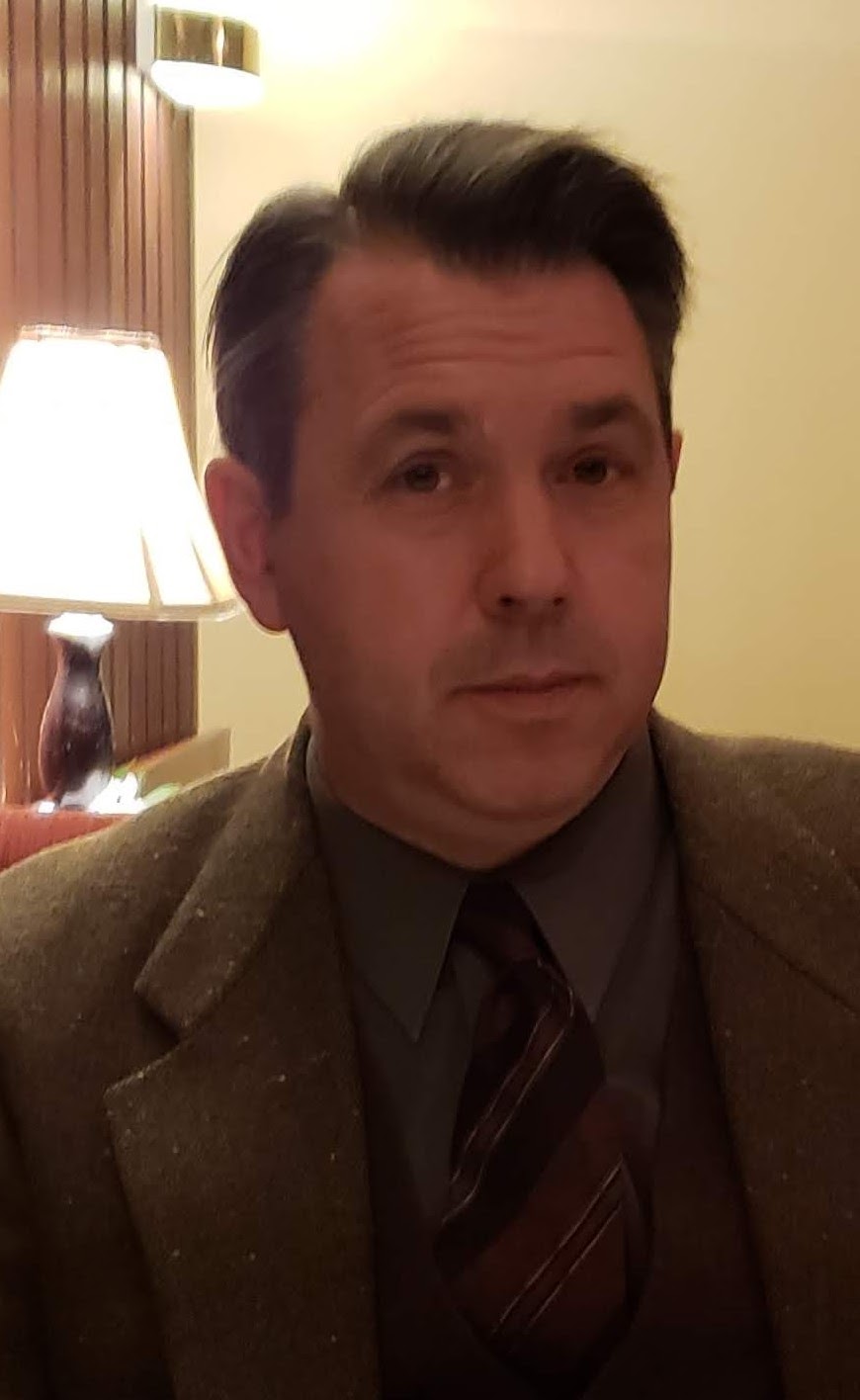 James C. Stewart began his career as a journalist working at newspapers in Northern Ontario. He currently resides in North Bay, Ontario.