I'd been standing in the midst of the mess on McQuillan Street, standing in Glenn Allan's living room staring at his corpse, staring at the duffle. And in that nightmarish, swimmy, drunken moment I'd discarded caution and grabbed the handles. I'd scanned the room, turned, and left the house.
Again, the image track faded. I rewound it.
I'd picked up the duffle—surveyed the room—and suddenly there she was, in my mind's eye, Cheri Coke standing in the doorway of an adjoining room, her make-up smeared, her hair tousled, wearing nothing more than a men's t-shirt that barely covered her, ending just above her bare thighs. Jesus. I had seen her. I realized the entire blackout may have stemmed from that instant…like I'd blocked the memory of her presence.
Thunder cracked outside.
"You were there."
"I was there," the sneer returned, "and I watched you take my money."
I chuckled at her audacity, "You mean Glenn Allan's money. I'm getting the impression you were nothing more than his toy."
"So you agree I've earned it," she dropped her weight onto one foot, wearing a blank look of expectation.
"Oh, I don't know about that," I said carefully, "I'm sure cocaine has already paid for your," I searched for the right word, "services."
"You really are an asshole, Ryan." She gave an exasperated sigh, "Where's the money? If I have to ask you again, I'm going to shoot you in the kneecap."
Looking into her glassy eyes, I knew she meant it. Cheri Coke unveiled—cold-hearted, vicious, and I was quite certain, capable of murder. Yeah, I'd picked a good one there.
"I'm surprised you didn't take Cardiac's pack. The cops got all the product."
"Oh, that was the plan," she gave exaggerated nods, "but by the time I was dressed there were sirens, and to be honest, I was sketched…like seriously freaked out. I was out the back door before I even remembered the fucking pack."
Her fear of being caught at the murder scene had overridden her addiction. It was interesting to know there was something that could. I said, "That makes sense."
Cheri Coke raised the pistol, aiming it at my leg, "Last time, Ryan. Where is my money?"
I braced myself for the impact of the bullet.
A blur—a black blur—flew through the kitchen from the entrance hallway. It struck Cheri.
Both the blur and Cheri Coke were sent tumbling down the basement stairs through the opened door. From the bottom of the stairs, I heard a man's voice, "Shit. That hurt."
It took me a second to figure it all out.
The black blur had been Terry Kellar's leather jacket.
Right. I'd invited him for beers.
There were no gunshots, so I assumed Terry must have disarmed her. Nevertheless, I picked up the bat before heading down after them.
Cheri Coke was on the floor, Terry standing over her. The pistol was beside her. I kicked it away from her hand. She was on her back, her head propped against the rough cement wall. It was at this weird angle you just knew was all sorts of wrong. Her eyes were open and staring into forever. It was obvious her neck had been broken. Terry knelt and pressed a finger against her throat, though we instinctively knew she was dead.
Terry said it anyway, "She's gone," he was sweating. He stood and started pacing, "Fuck. This is bad."
The mix of emotions I felt in that moment is difficult to explain. I'd loved Cheri Coke, almost as much as I'd hated her. She'd shared my heart and my bed. We'd laughed as hard as we'd fought. There were moments I felt the same way about Cheri Coke as she felt about cocaine. I knew that If I'd given her the money, she would have killed me. She would have had to…her greed would never have allowed her to share it, and I would have been a loose end. There was tragedy to Cheri Coke…in the final analysis, she'd been a victim of circumstance.
But none of that would prevent what came next.
With a body in my basement, I told Terry everything. He chain-smoked as I told the story, listening carefully. When I came to the part where he and Patty had caught up with me at the marina he said, "I knew that bag didn't have beer in it."
The rain stopped, and by the time I'd finished the sorry tale the gray day was turning into a dark night. We'd both come to grips with the situation, and realization our options were limited. It was around then Terry asked, "Where's her car?"
It was a good question. There was no way Cheri Coke had walked here, and if she'd intended to move the money, there'd be a vehicle. So where was her cherry red Fiero? She would have been clever enough to leave it somewhere close, but not close enough I'd noticed it. Terry said he'd take a spin, see if he could find it. I waited alone in the house—alone save for Cheri Coke's corpse. The wind whistled all manner of black suggestions and betrayal. What if Terry went to the cops? This of course made no sense, but I was in a state of mind that required every intrusive thought be examined before rejection. What if Terry tried to take the money? That one lingered. What do we do with the body?
What do we do with the body?
A question for the damned. It repeated ad nauseam.
Terry returned. I was surprised to find he'd only been gone for ten minutes. He said, "It's around a curve up the road. And I have an idea."
We never did drink the beer in the fridge. Not then. But that's not to say we didn't drink. By the time he was finished explaining, I'd produced a bottle of scotch. Terry took a glass with a joyless smile and cautioned against getting drunk before we needed to work. The plan was a sinister bit of genius, and if we played it right, it might actually work. I was left marveling at Terry's capacity for criminal undertakings.
We watched a hockey game and a late night movie, but my mind was too distracted to absorb either. We said very little. Cheri's corpse giggled at our ominous thoughts. We tried not to get drunk. By two o'clock in the morning, the wind had died down. Luck favoured us with a thick fog rolling in off the lake. Terry went into the basement and took Cheri Coke's keys from the pocket of her denim jacket. Leaving his car in my driveway, he walked to the Fiero just up the road and round a curve. He drove it back, and once again I gave a silent thanks for the hedges as we loaded the body into the passenger seat. Cheri Coke was heavier than she looked.
A good friend might cover for you while you cheat on your spouse, but a true friend will help you bury a body. Terry was very much a true friend that terrible night. But it was he who insisted I drive the Fiero, Cheri Coke's dead eyes glaring at me from the passenger seat, accusing and whispering lies, "You're a murderer, Ryan. We could've shared the cash."
---
About the Author: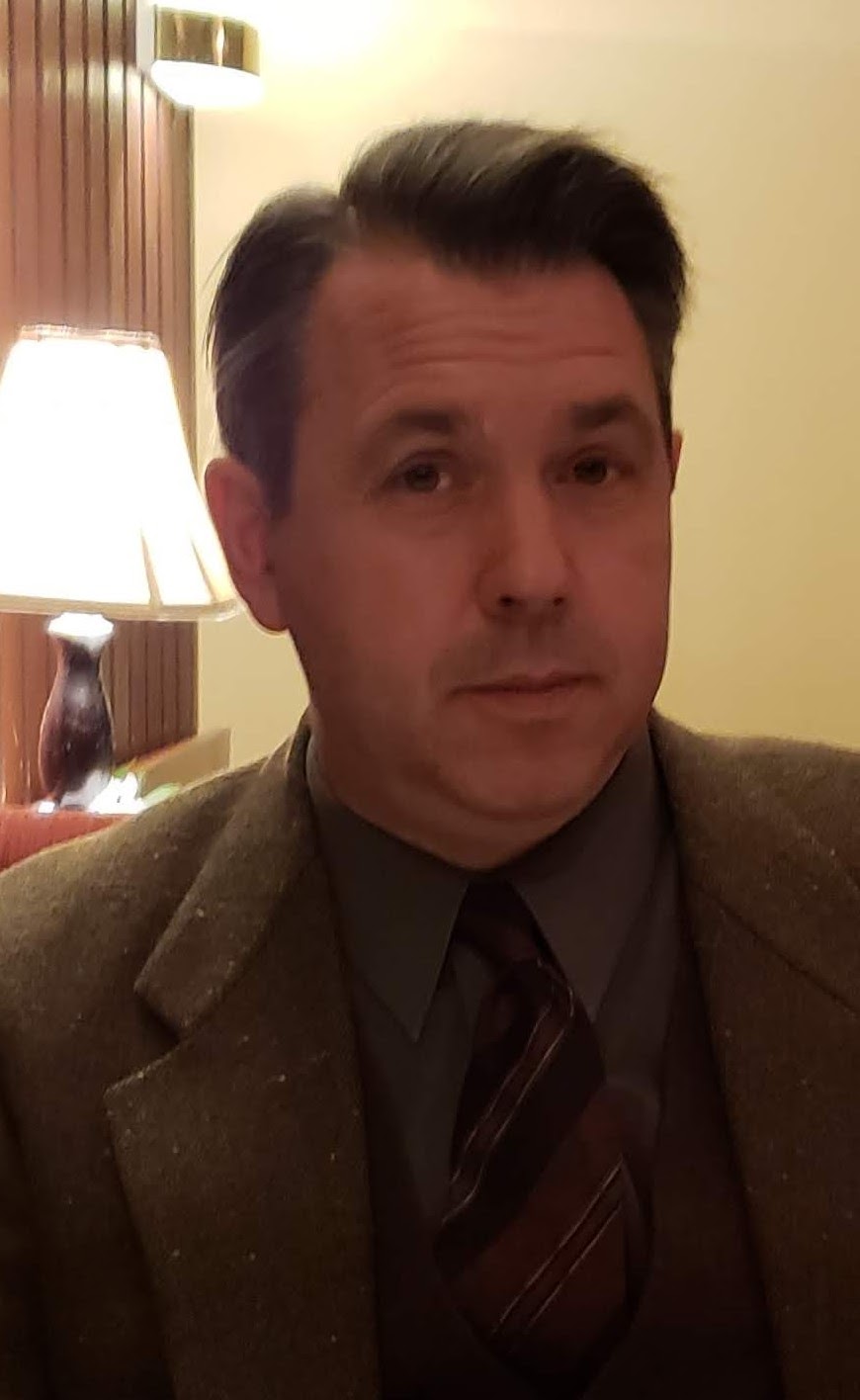 James C. Stewart began his career as a journalist working at newspapers in Northern Ontario. He currently resides in North Bay, Ontario.