Master and Pupil by David Sapp
When he was a young man,
an earnest but nutty art student,
Charles Robert came to my door
painted head-to-toe in Ultramarine Blue,
seeking advice and turpentine.
Even then, he could have been
a blue Krishna wooing Radha.
Now colleagues, he is the swami,
and I remain, as ever, the professor.
(Too attached to my role, perhaps
it's time to return to apprentice.)
Distinctions between master and pupil
blur when we're equally forgiving
of imperfections, of clumsy hierarchy,
of the tally of infinite karma.
Now he resides in Thailand,
blissfully lost in a forest of stupas.
And I remain lost, burrowed
in Ohio, suburbia, a plastic illusion.
I wonder how our routines differ.
The Pacific between us,
he has his meditation;
I have my television.
Now, tonight, I apprehend, from
separate continents, a modest nirvana.
We pine over the same horizon.
We desire the same moon,
the curve of an alms bowl,
the color of monks' robes,
a delicious, saffron crescent set
thoughtfully in a blue-black sky,
a slice of melon – no, a peach
placed on Krishna's belly.
---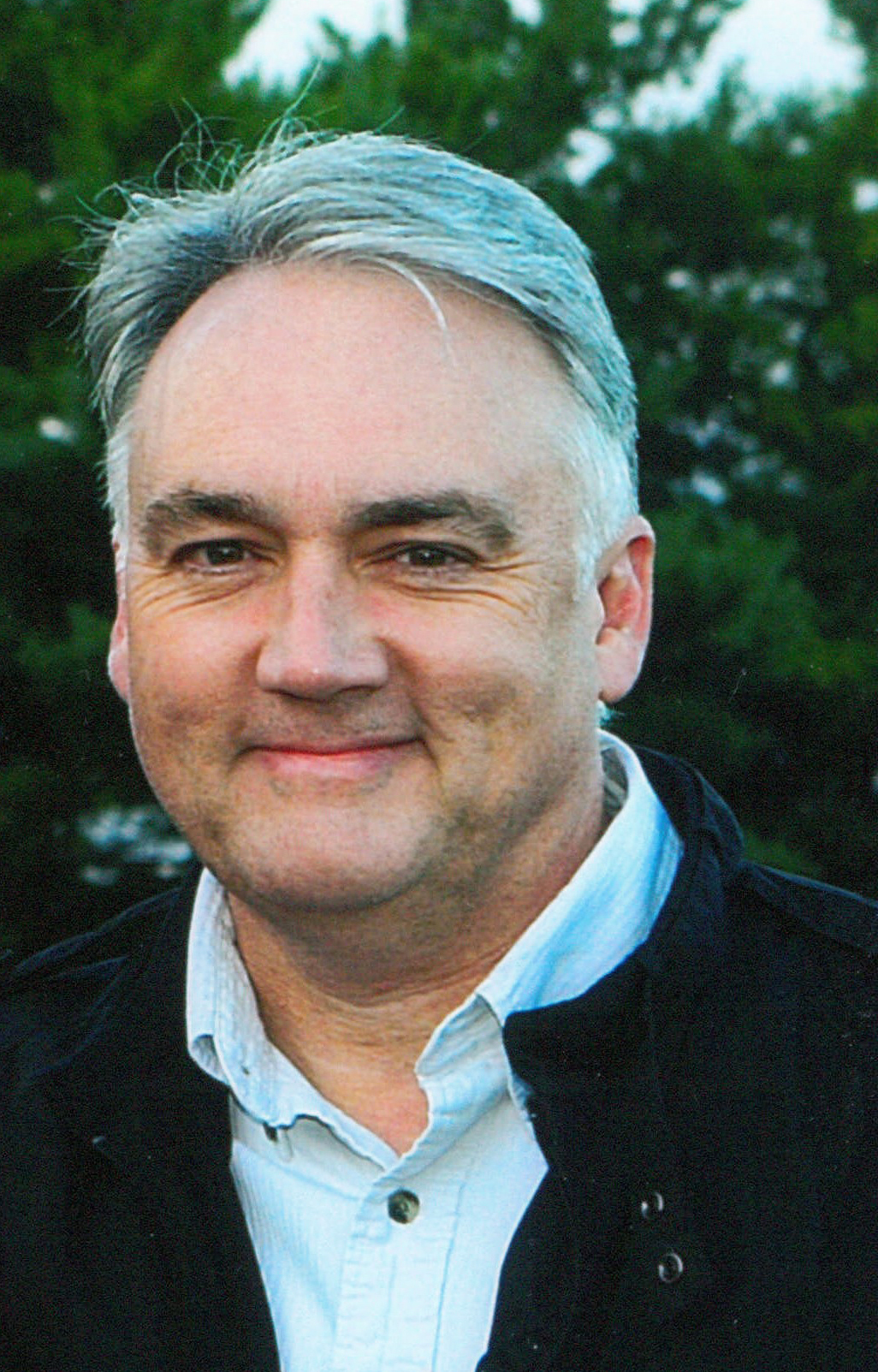 David Sapp, writer, artist, and professor, is a Pushcart nominee. His poems appear widely in the United States, Canada, and the United Kingdom. His publications include chapbooks Close to Home and Two Buddha, a novel Flying Over Erie, and a book of poems and drawings titled Drawing Nirvana.