A Restless Young Man
I was a restless young man,
Presto agitato. However,
I wasn't the head-banging sort.
For some odd reason, while
My art school classmates
Nodded to punk, the Sex Pistols
Or Redness, a Cleveland band –
Thin, ragged kids who bolted
And welded sharp steel sculptures –
Late at night, in my dorm room,
I remained quietly steadfast in
Adoration of Beethoven sonatas.
And now, forty years later,
It happens to be a Dvořák
Piano trio, which is perfect,
Which is the only music
To reflect this rare moment:
It is snowing in April, white,
White, white against green,
This small, pointless blizzard
Blends with the yellow forsythia
Blossoms, a painterly daubing
On an Impressionist's canvas.
Maybe more akin to Debussy,
This small, pointless blizzard,
De trop in allegro obscures
Drifts of trillium unnecessarily.
---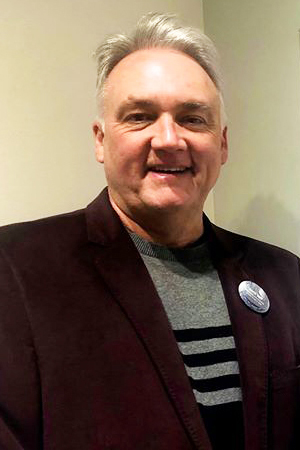 David Sapp, writer, artist, and professor, is a Pushcart nominee. His poems appear widely in the United States, Canada, and the United Kingdom. His publications include chapbooks Close to Home and Two Buddha, a novel Flying Over Erie, and a book of poems and drawings titled Drawing Nirvana.