3
Sunlight crept through the walls of the cabin and his stomach ached for food. The frozen fruit was unchewable, so he put a few handfuls of it into his pockets and started another fire. He melted snow in tin cans near the fire and placed some frozen meat between them. An hour later he had drank hot coffee and ate jerky and the sharpness returned to his mind.
The morning view from his front door was captivating. The sky was as blue as God ever made it, and in the distance were the rocky formations of Mt. McKinley's smaller siblings glowing bright and serious in the amber colors of dawn. His breath lifted slowly into the snowy branches and every stress that ever stuck to him fell like a mountain of sand slowly spilling off of his shoulders. A flock of pintails flew pitched towards the south, calling exuberantly for the faraway destination of Panama. Thomas waved and wished them luck, then collected wood and fallen branches for firewood. Afterwards he cleared snow in his front yard and started three large fires over the solid, frozen ground.
He spread the fires into wider circles as they grew. Near the middle fire he placed a pot and soon it was boiling with rice and lentil beans. After warm food filled his belly, Thomas picked flakes of ground pepper from his teeth as he sat on a stump and looked out at the great, beautiful world.
When food and fire settled, Thomas tossed small bits of snow onto the burning coals. When the hissing stopped, he used his shovel to mix the water with the ashes and dug up the earth that had thawed beneath. He mixed earth and ash until it was a paddy of workable mud and set himself to packing it between the gaps in the cabin walls. When the shadows grew long and the cold picked at his toes, he gathered his materials and went inside.
It took three full days to insulate his new home. The whole time he thought of nothing, and he loved it. From that nothing occasionally emerged great memories, thoughts of the future, and new intensity of feeling in daily life. But mostly there was a placid, peaceful stillness, and from that greater stillness, and stillness that was greater still, until time itself had frozen and his mind was covered in a dark blanket of peace.
At the end of the third day Thomas leaned back, hands on his hips, and was unable to find another crevice within which to pack mud. After washing his hands, he decided to create a small canopy to stack the logs he would soon chop for the long winter ahead.
The next day he collected matching branches and chopped them into uniform length. He bound them together with parachute chord and made two flat surfaces with an area of about eight feet long by four feet wide. He bound them together by their narrow ends and pitched them over a low branch that came up to his chest. Then he made support pillars out of four stout, evenly cut sticks. They were tied to the four extended corners of the canopy and held the whole assembly a few feet off the ground. Before him then was a pitched canopy that tapered down evenly on either side. Two tarps were secured to its top and flowed down the backside to the ground where they were pinned down with small logs.
For firewood he chopped dead, snow-soaked logs into draggable pieces and placed them next to the outside fire he started every morning. He turned them like meat on a spit, and when they stopped steaming, he chopped them into pieces the length of his forearm, split each piece once, and then stacked them neatly beneath the canopy. It took a week of constant chopping to fill the whole canopy. His hands blistered and his shoulders ached, but to him every pain was an honor of manhood. He couldn't wait to sit back down at The Spike and trade stories with his friends as equals.
The coming cold front was like a bulging dam on the verge of hemorrhaging. Soon the pristine, virgin sunlight would turn dark and the sky would fill with heavy black boulders of precipitation. Wildlife went mum and the air swelled with silent angels falling hand-in-hand to cover all of creation beneath a great blanket of leveling purity.
The night before he left, Mr. Angus had left a short silence after his exit, and the other sourdoughs[1], Tatum, Mr. Jack, Officer Gretchen, and Steve, sat around the table with Thomas and tried to impress upon him the gravity of what he was preparing to do.
Mr. Jack's barrel chest swelled as his stomach filled with beer.
"When that first big whiteout comes there ain't no turning back. The snow's gonna trap you like a pregnant girlfriend and require all of your attention for what'll seem like years."
"Thank you, Mr. Jack," Thomas was practicing politeness above the piercing guilt. "I believe you and I appreciate your advice."
"You live here," said Mr. Jack. "You know what forty or fifty below freezing feels like."
"Sir, I will be in a cabin with a fire and a heavy bag that is rated at minus twenty, or fifty below freezing. I have the best thermal wool underwear in the world and socks to match. My bunny boots are new and in good condition, and I have heavy gloves with fine, washable liners."
"And what if you need to leave?"
"It's like you said, and it's exactly what my old man tells me life is like once you have walked onto the battlefield: there ain't no turning back."
4
Snow fell for over a week. Most of this time was whiteout, which brought visibility down to a few feet. Thomas spent this time reading with firelight the works of Thoreau, Emerson, Whitman, Yeats, and Dickenson. The fire burned constantly, and his two twenty-liter tins of water never froze as long as they were within a few feet of it.
For most of that week he sat on his chair with legs crossed, the flaps of his fur hat draped over his ears, his face covered with a light scarf to comfort himself against the cold in the cabin. The fire cast his shadow upon the wall, and in its wiggling edges he saw a man in solitude sitting upright and refining his mind with the incisive and often debilitating majesty of poems—a form of rare and antiquated elegance. The fire captured the evanescent portrait of a renaissance man in his last refuge; lost in the modern world but finding his place in the timeless thoughts of the dead.
After his body heated beside the fire for a few days, one of the realities of being human began to foul his concentration, and he finally relented to shower. He pushed his tins of water toward the fire and left them there until they began to steam. He rolled up his bison skin, grumbling, and sat the warm tins of water outside in the snow.
He stoked the fire until it roared, then stripped down, grabbed his soap, breathed in deep, and ran outside. The sting of the cold and relief from the warm water mixed in his mind as he poured the first bucket over his head. He quickly lathered his hair, armpits, and undercarriage, and poured the second bucket of warm relief over his head until all the lather left his body. He rushed back indoors as the cold attacked his wet, steaming skin, and stepped high to avoid grabbing snow with the tops of his feet. The door slammed shut and he unfurled the bison skin with a flurry of shaking fingers. After three great steps to the fireplace he leaned toward the fire and the heat leapt up his body. He dried himself and dressed into a clean layer of thermal wool, plus all of his heavy layers, and fell into his chair, exhilarated, enjoying the fumes of eucalyptus that rose up from his skin.
That afternoon he took refuge in a mostly clean place that was as well lighted as it could be. The big snow had finally fallen, but rather than feeling the fear of separation, the absoluteness of isolation and the resolute forthcoming confrontation with death, he felt protected by it.
Feeling a spike in his morale, he bundled up in his outer jacket and arctic gloves and cleared the path from his house to his woodpile with his utility shovel. By the time he reached the woodpile, the ground by his front stoop was already white again. He laid some tarps lengthwise over the short path, brushed snow from the canopy, and went back inside.
The next morning, he awoke feeling mighty and warm. The snow had built up around the cabin and rooftop and doubled the insulation of the mudpack. It came up to his shins. His tarps were invisible. The small twigs and branches that had protruded through the snow days before were buried beneath the rolling mounds of white that eclipsed the terrain. Snow continued to fall like great feathers and blocked all sight and sound beyond the woodpile.
In the front yard he searched for the edges of the tarps, found them, and very carefully folded them over. With some skilled lifting he dumped most of the snow off to the sides of the walkway, shook out the tarps, and laid them back over bare ground. He cleared the snowcap on his woodpile, put some logs beneath his arms, and went inside. Making the small adventure from his cabin to the woodpile gave him purpose and kept him in communication with the environment. He maintained familiarity with his surroundings in spite of its tremendous transformation. Soon the days blended together as if the very lines on the calendar had been whited out left no difference between night and day. He thought of his last night in The Spike and how he would be so happy to return.
"Alright, kid," Mr. Jack stood up and zipped up his jacket. "There's nothing anybody can say. I wish you Godspeed and hope for your dad's sake that you make it back just like you plan. I really can't believe you are going to do this. I'm afraid my stomach isn't suited for any more conversation so you will have to excuse me." The comment tore through Thomas and he begged him to stay.
"Aw, come on, Mr. Jack! You, too? Don't send me off like that!"
"Boy, that old man of yours has seen more than his fair share. I know how he is and so do we all, but he got to be that way for a very good reason, and I don't want to see what losing you will do to him. You better sure as hell take care of yourself out there. Your life matters. You lose sight of that and you're as good as dead."
Mr. Jack paid his tab and walked out. Tatum and Officer Gretchen shook their heads and Steve sighed audibly.
"It comes from a good place," said Tatum. "You've been the most reliable roughneck your age that I've ever seen since the last time I looked in the mirror at the age of twenty-four. You thought it through, you planned it out, you are in shape, and you have some experience. Right?"
"A little." Thomas shifted in his seat. "Enough, I think. My dad used to take me out and show me things. I bought reliable gear and I know a thing or two about getting comfortable. I just don't want to go out there too prepared or else what's the point?"
"That much I understand, but- would you like another one?" Thomas nodded. Tatum waved two of his fingers and ordered another round. "But why the insistence for having no way to return or to bail out if you get hurt?"
Officer Gretchen tilted her head. She had the most sense of them all. She was a nice woman in spite of her saltiness and had been doing her best to support the young man whose company she enjoyed. She knew Thomas couldn't be stopped, and that the worst damage he could do in the wild was to himself. She knew about the nature of men and their strange desire to pulverize themselves, and how the only thing men of that age want is resistance to push against. So she said nothing and made sure to hug him before the night was over.
She and Tatum and Steve looked at Thomas with faces made gaunt from years of work and worry. Pallid and sunken. Full of acceptance but without a trace of hope. The bartender walked to their table and set fresh beers in front of everyone and collected the empty glasses.
"I think I know what you see in me, and I know you all would be very upset with yourselves if I end up getting smoked out there and you didn't do everything in your power to stop me. Well, I am young, and I lack wisdom. But what I lack in foresight I make up for with ambition. Allow me to respond first with another question. Officer Gretchen raised her eyebrows and took a drink. "Surely you all have seen 'Young Frankenstein'?" She and Tatum nodded, and Steve grinned.
"Well, it was a funny movie, but there is a powerful lesson in it that most people remember but never seem to think of. We all have monsters, beasts that we create, and they usually haunt us our entire lives. These beasts will continue to haunt us, screaming from the depths, until you lock yourself in a room with them and swallow the key. Then, once they've got you in their sights, you square your shoulders, look them in the eye, and yell at the top of your lungs, 'Hello, handsome!'"
[1] A person with years of experience living in Alaska
---
About the author: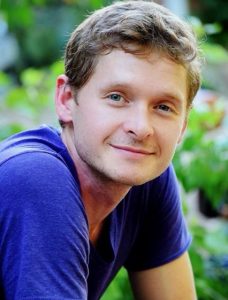 Karsten is a world traveler, veteran, and outdoor enthusiast who has traversed the mountains of Japan, the Ozarks, and the Colorado Rockies.