I invade dumpsters. Eyes widen, surveying Keystone Light cartons, corn stalks, and empty steak packages. I conjure barbeques, gesturing arms, and laughter.
     Have another beer, some steak.
     I taste smiles. Voices offering beds. Welcome.
     Caught. Cold eyes dissect stench—beard.
     Bum, wanderer.
     I hold dreams. Try to smile.
     My smile feels like sobs.
---
About the author: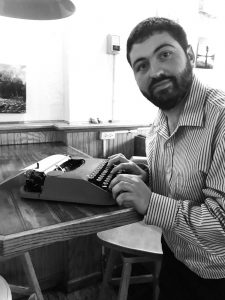 Mir-Yashar's work has appeared or is forthcoming in journals such as Maudlin House, Door Is a Jar Magazine, and Ariel Chart. He lives in Idaho.