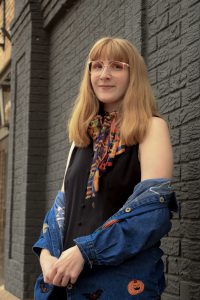 Emily Piasecki is a junior at Carthage College studying Elementary Education and Urban Education. She will be student teaching and graduating in the spring of 2020. Emily hopes to utilize art integration in her teaching to help make learning more accessible for her students. As Emily brings art to education, we will feature what she has in store for her future students this month.

        I would describe my art style as simplified or cartoon realism. For a long time, I thought that the only "good" art was hyper-realistic; I couldn't develop my own style because I was fixated on replicating reality in my art. I would get frustrated and discouraged whenever my drawings didn't come out how I envisioned. It wasn't until recently that I started drawin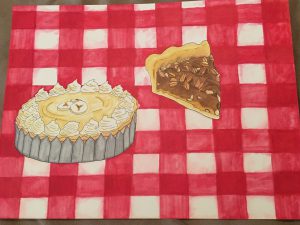 g more just for the sake of creating art regardless of if I thought the final product was good. Through that, I've finally embraced my own style of art: bold lines, colors, and textures. Whimsical, playful; reality, but make it fun.
        While I enjoy working with a variety of mediums, lately I find myself working exclusively with Copic markers (slowly building up my collection one expensive marker at a time) on marker paper. As part of a lesson plan, I am currently creating an "ABC All About Me" children's book. I sketch the illustrations first in pencil, ink the linework, and then finish coloring the page in marker.