Tucked into a bay on Lake of the Woods' most northern tip, at the height of summer, Kenora had boasted a population of forty thousand, jumping to forty-five thousand on weekends. The marinas, cottages, and campgrounds around the lake had been packed, the colourful beaches all busy; even the shabbiest of motels flipped their cracked neon to no vacancy. Every night the bars were crowded, and every day the town's stores teemed with out-of-town tourists. But during the melancholy of the off-season, the population settled down to an honest ten thousand souls. And by the shortening days of gray November, I could roll a bowling ball down the main drag and be lucky to hit a damn thing.
Again, a broken movie of the summer flickered across the back of my eyelids, sound tracked by the dull drum beat of hangover. In late May I'd made a serious score out west: enough pot to keep me afloat for the season, enough pot to make a bit of money. In the same month, I'd sold a short story to a magazine, my first sale in a year. Suffice to say I'd been happy, and for the first time in a while, tentatively optimistic.
Cheri Coke had moved in at the beginning of June. Uneducated, but far from stupid, she could've easily been a lawyer, a doctor, or a corporate shark in another life. Moreover, she's the kind of woman who turns heads when she walks into a room. A double threat—clever and sexy. A faux-blonde, she was flirty enough to make good money as a hostess at The Woods, one of the town's several nightclubs. They say any lady who chooses to become a blonde is truly blonde; it wasn't until I met Cheri Coke that I understood the statement. Occasionally as childish as she was obstreperous, her real name was Cheri Carson, but an affinity for mixing vodka with her namesake beverage, in tandem with a penchant for cocaine, practically guaranteed the nickname. She wore it with honour. When we'd first met, she'd been my client, and at the time, she'd been clean. Which was good, as I detested the stuff. I knew far too many people who'd flushed their lives away.
The parties had gotten out of hand as an unseasonably warm August gave way to a golden September. We gave the kind of bash that stretched until dawn, everyone in the lake skinny-dipping at sunrise. Noise complaints began to assure the police were frequent guests, and frankly I was tired of throwing parties for people I didn't care about. Sure, the money was great. Everybody loves good weed, and my product was potent. But I'd started catching Cheri in the bathroom, with faces I didn't recognize, huddled around white lines on the mirror. And she'd been coming home suffering from tell-tale sniffles, especially following her shifts at The Woods. We began to fight bitterly, and by the second week of October, she'd packed a few belongings into the passenger seat of her Pontiac Fiero–cherry red, of course–and left my house on the lake. How I'd despised Cheri Coke's all superior fuck you face in those moments. She'd been an addiction–love and hate all squashed up together. November had arrived dreary indeed.
But back in the gray morning of my bedroom, Menu started round two, his shrieks even more insistent and impossible to ignore. I swept aside the sheets and forced myself up, the room wheeling as I stood. It abated but returned as I dressed. In the kitchen there was a bout of nausea when I opened a tin of cat food and was rewarded with a whiff of its contents. The noise ceased when the dish hit the floor. You'd think the cat hadn't eaten in a week. I flipped on a little radio rested on the counter, cheesy pop music keeping me company while the coffee brewed. There was cold water, so I splashed some on my face. Next, I yawped over the sink with my first cigarette while considering the quote attributed to Twain, "It's nothing to stop. I've quit a hundred times." Such is the nature of this foul habit. I was taking a couple of ibuprofens when the bubblegum on the radio gave way to a news report that caught my attention:
"…police say two men are dead after reports of gunfire in Kenora last night. They arrived at an address on McQuillan Street to discover the bodies. Police also recovered a large amount of cocaine at the scene, and are requesting anyone with further information to come forward…"
I felt a sudden twinge of unexpected panic. There was a whistle of fear in my lungs when I inhaled. Everything about the story felt familiar.
My thoughts returned to the Lake View. I remembered drinking alone and watching whitecap waves push around the empty floating docks. I'd been trying to write, and after ten cigarettes and five rum and cokes, I'd managed to produce a single scrawled line: "Despair is the emotion we feel at the death of beings within us." I recalled chuckling over the note, the barmaid throwing me a nervous glance. With my unkempt hair, army surplus coat, and two-day beard, the laugh must have seemed a drunken, dejected cackle. This was what I'd been reduced to by Cheri Coke.
It was then I grew aware I was no longer alone in the lounge. Shit. It was coming back, the moments slowly piecing themselves together from the fogbank of memory. Cardiac Carl had entered the lounge, walked to my table, and taken a seat across from me.
Carl Jordan, a.k.a. Jordan Black, a.k.a. Cardiac Carl, and the last clung to him like a bad smell. He'd earned it though. Five years ago, Carl Jordan had veered off the highway, just outside of our town-on-the-lake, driving back from a Thunder Bay drug run. He'd been snorting so much of his own product his heart had given out. In a bit of backhanded luck, a police cruiser approaching from the opposite direction saw the accident and stopped. A couple of months in the hospital, and Carl had made a full recovery. He was also charged with possession of a half a kilo for the purpose of trafficking, to wit, cocaine. Cardiac Carl had been twenty-eight at the time. They'd given him two years, and sixteen months later I ran into him coming out of a hardware store. And he'd asked me the same question then as he'd asked last night.
"Hey, Ryan, you got any weed, man?"
"Sure, Carl. Just lemme finish this drink."
---
About the Author: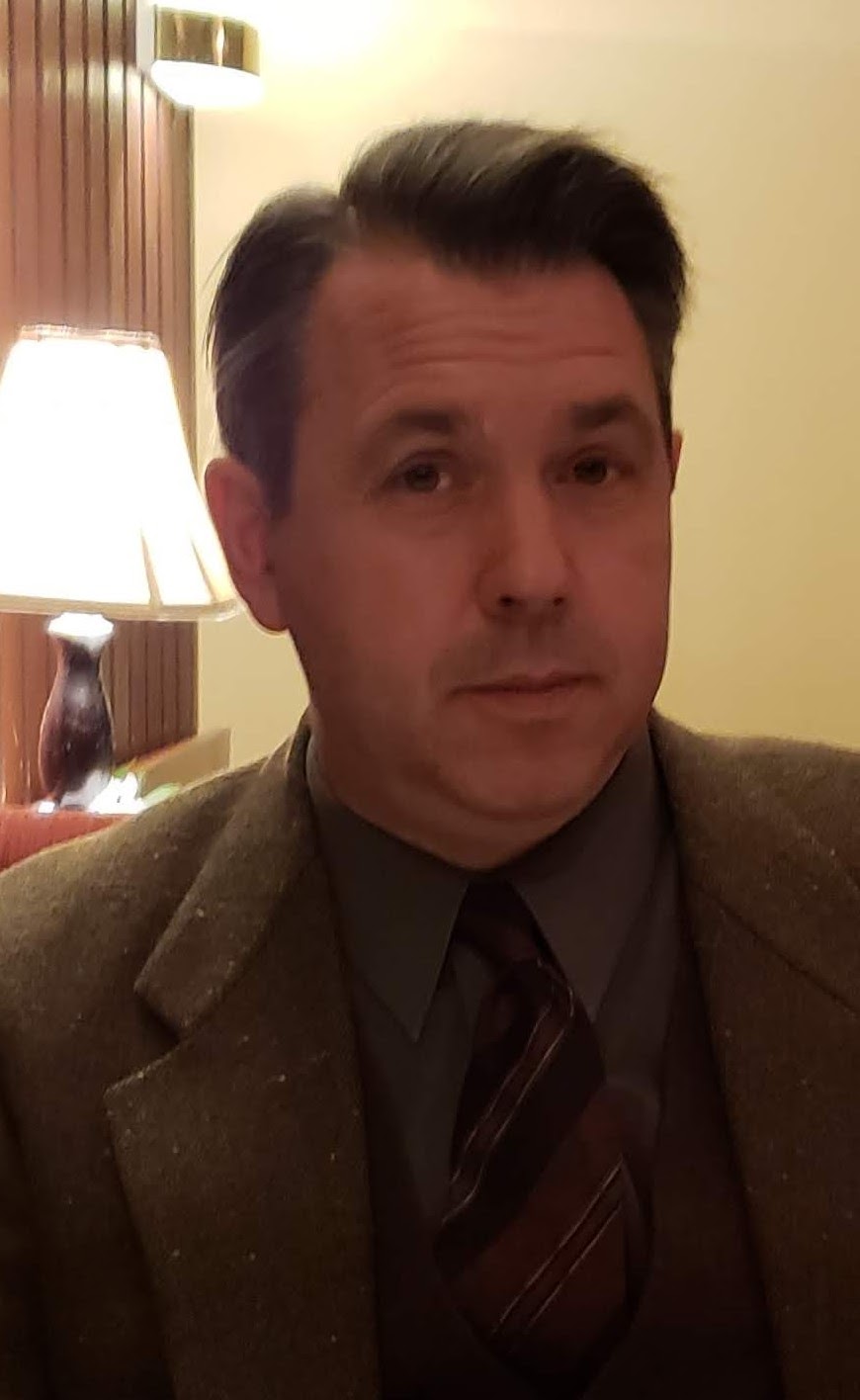 James C. Stewart began his career as a journalist working at newspapers in Northern Ontario. He currently resides in North Bay, Ontario.