Main Street was a study in grey, and it appeared the entire town was in hiding. I drove its length, eventually taking a right to find a shabby diner called Yesterday's Café. In the dusty light, its ramshackle nature put me in mind of some hobo's idea of a restaurant. But in the sunlight of summer, couples with money might call it quaint. It's a popular spot among the locals, the cook outdoing the surroundings with a genuinely remarkable menu. Naturally, the prices depended upon the time of year, but Yesterday's affordable fish n' chips (pickerel when available and served in newspaper) was a year-round crowd-pleaser. Sure, like everything else in town, the place was busy in the summer, but even during high season, it would not be unusual to find the ratio tipping away from the tourists.
Over the years it had also become a sort of den for the local underworld. A commercial lot directly opposite was darkened by the town's only pool hall/video arcade, and Yesterday's liquor license ensured the cross traffic was natural. In May and June, those with seasonal cottages who'd come to know the town a bit would drop into Yesterday's to buy weed, or LSD, or coke, or whatever happened to be around. And they'd buy in quantities large enough for resale. It was an easy way for summer residents to make a splash of money, hooking up tourists new to the area looking to score. And they found a ready supply. After all, we could set our clocks by the out-of-towners.
Consequently, the dumpy little restaurant had become a repository of illicit information. The town was small enough, new faces were glaringly obvious, and an undercover cop couldn't really penetrate the loop. But come July, it was truly seller beware. Narcs from every level attempted to join the game, blending with the influx of strangers. Myself, I'd never sell in Yesterday's. I'd leave that to runners solid enough to do a little time in the event of a bust. Hell, I didn't even really like being seen there, but on occasion, it was unavoidable. Suffice to say, today was such an occasion.
The interior was classic greasy spoon, but at some point, the owner, a tough Vietnamese man who'd fled the war and spoke very little English, had become interested in fishing. I suppose living next to Lake of the Woods, it was inevitable. As a result, the walls were decorated with smiling photos hoisting large catches, a variety of mounted fish, rods, reels, and other assorted tackle.
The breakfast crowd had cleared out. I'd caught Yesterday's Café during the breather before lunch. There were a few booths occupied, Terry Kellar and Patty Taran at the back. Terry motioned at me. I slid in beside him. Their dirty breakfast dishes had been pushed aside, and they were smoking and drinking coffee. Full ashtrays, a litter of opened sugar packets, and empty crème containers suggested they'd been at it for awhile. I'd met Terry five years ago when he'd helped me out of a bind. Leaving one of our local watering holes, a pair of drunk rednecks off some farm in Manitoba had decided I'd been flirting with one their sister-wives. One-on-one I might have been able to handle myself, but two of the hicks at once had been a bit much. Not that it had mattered. Terry Kellar had walked up saying, "Is there a problem here?" while reaching into his back pocket for a blackjack. The sound of the leathered metal off their fat skulls is something I'll not soon forget. Without skipping a beat, he'd looked at me and said, "Hey man, I'm pretty wasted. Can you give me a lift home?"
We'd left the yokels unconscious and bleeding in front of the bar. From that point forward, Terry had become one of my closest friends and best clients. A kind of social chameleon, he had the unique ability to fit with any crowd, even in his black leather jacket and engineer boots. And while occasionally moving a bit of grass, Terry's real bread and butter was theft.
He'd performed two serious heists I was aware of: a tractor-trailer full of cigarettes a year ago (I'd sold a few of the boxes myself) and a wholesale warehouse in Winnipeg a few Christmases back. Of the two, the warehouse had been by far the most audacious. In the case of the tractor-trailer, he'd had to use a crew. But with the warehouse, Terry had planned and executed the caper all on his own. He'd cased the place for two weeks. It'd been Christmas Eve, and he knew they had a season's worth of cash on site. This particular wholesaler had been picked strategically. Railway tracks ran alongside the building, and the street in front dipped into an underpass beneath the rail, passing a nearby mall. The key to the plan was a tunnel recently built alongside the underpass strictly for foot traffic, which emptied into the mall's parking lot. Dressed as Santa Claus and wearing a pair of wraparound Ray-Bans, Terry had hit the place ten minutes before closing—he hadn't even used a real gun, just a replica of an old Colt Peacemaker. And incredibly, he'd escaped on foot using the pedestrian tunnel. The police had found the Santa suit in a garbage can. Terry had vanished into the mall's last minute Christmas crowds. Truth was, by the time they'd found the Santa getup, Terry was already on his way back to Kenora with forty-five thousand dollars of the warehouse's money.
"So I guess you've heard" He exhaled smoke. Patty smiled at me. She'd shown up in town three years ago. Having escaped the boredom of Nestor Falls, a tiny village south of Kenora, she'd been at Terry's side pretty much ever since. She had her own business, a hair salon she ran out of his basement. I liked her; she was funny, clever, and empathetic. But both Terry and Patty had been disliked by Cheri Coke, and the feeling had been mutual. Cheri was a climber, and as far as she was concerned, Terry and Patty were a few rungs lower on the ladder. Which was rich coming from a glorified cocktail waitress. Nevertheless, at my insistence, Terry and Patty were always invited to those summer parties. And since Cheri had left, I'd been seeing them more frequently.
I took a cigarette from his pack. "Just what's on the radio, if that's what you mean."
"Indeed I do. That's how it ends for ol' Cardiac."
"The news hasn't released any names." I lit the smoke. "How can you be so sure it was him?"
He gave me a deliberate grin. "This wasn't a couple of club hoppers trying to score a gram. This was a big deal. It had been in the works for a while. I know guys who were waiting on the package. Cardiac had been a loose cannon on that ship for years. I heard he was desperate. I heard he got himself in deep with some bad hombres in the city. Gambling." He exhaled as he said, "Lately, Cardiac had taken to upping the price at the last minute."
Terry was suggesting Carl owed money to the Thunder Bay mob, that he'd been frantic and trying to make an even greater profit in his panic. Such behaviour might have led to a confrontation during the deal—clearly something had set off the gunplay. And my own suspicions regarding the evening had turned out to be completely accurate. My hand trembled, flicking ash, but Terry's next thought gave me a thin sliver of hope. I grasped at it the way a drowning man grasps at a life preserver. He settled back into the booth, a pensive looking coming over his face. "Think about that money and coke. And the heat got it all. Crying-fucking-shame."
And the heat got it all.
---
About the Author: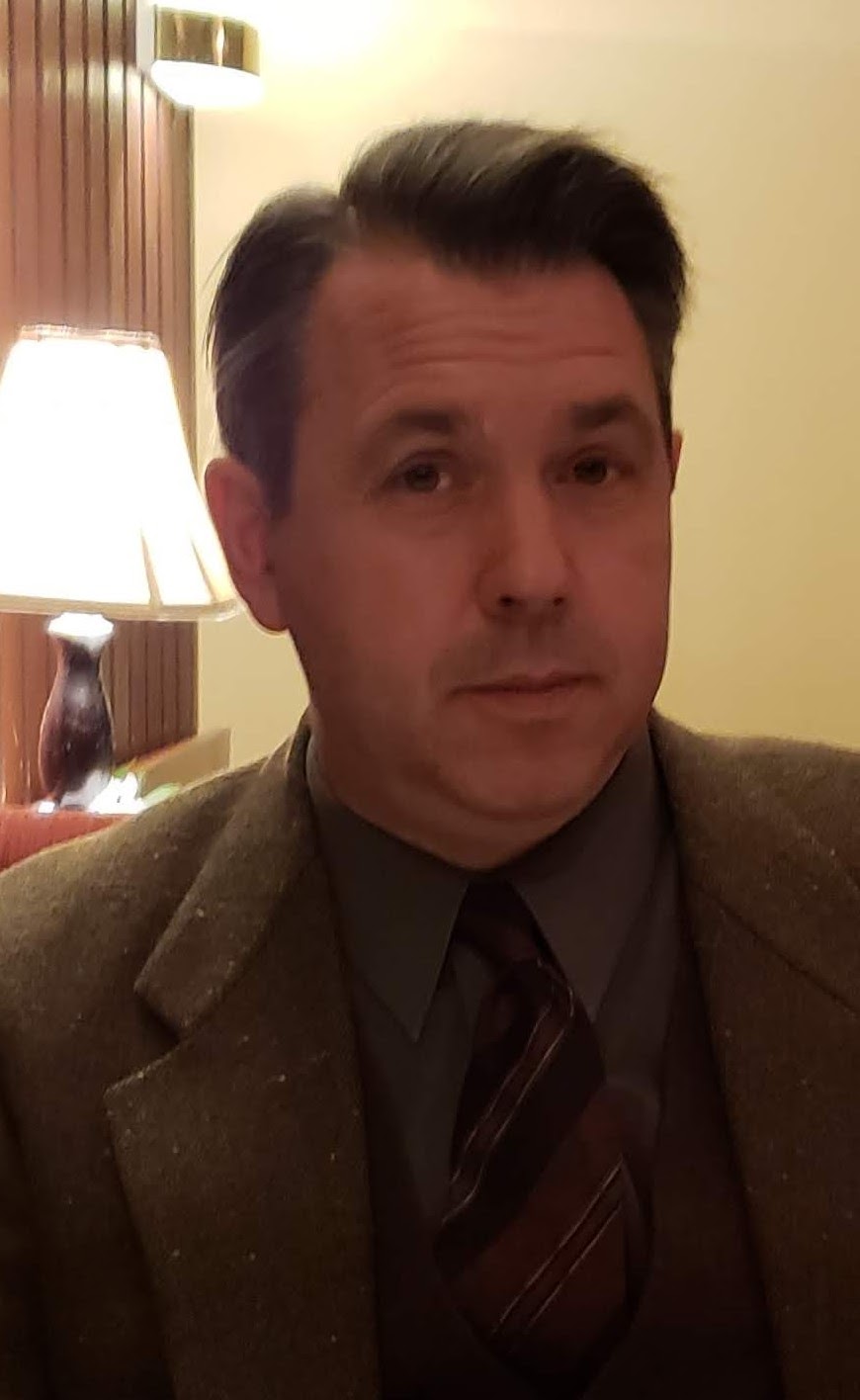 James C. Stewart began his career as a journalist working at newspapers in Northern Ontario. He currently resides in North Bay, Ontario.